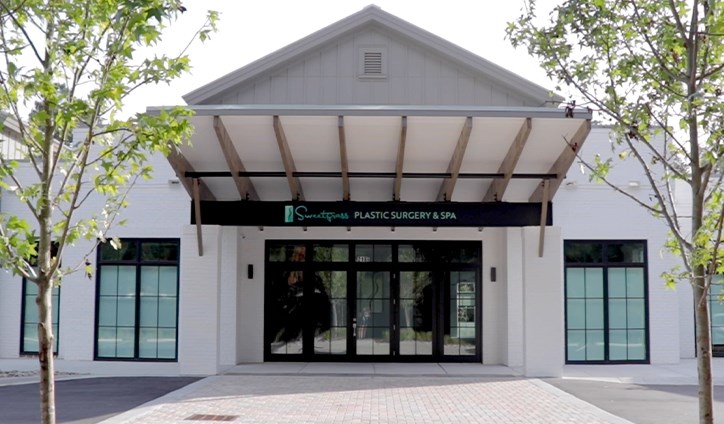 What's hot and happening at Nexton: retail & restaurant updates
Nexton is already brimming with yumminess. But if you know Nexton, you know we're always aiming to kick it up a notch. Beware indecisive diners: more choices are on the way! (But take comfort... there are no wrong dinner decisions at Nexton!)
If more conveniences are on your list of must-haves-at-Nexton, we have you covered, too.
Check out what's coming to rumbling bellies and buzzing brains at Nexton - 
Nexton Square
Viva Chicken
The hottest, freshest chicken is guaranteed at Viva Chicken, where they serve Peruvian rotisserie that will wow your tastebuds. Fresh, flavorful Pollo a la Brasa is their specialty. Hip, healthy and proven (you'll find the restaurant in great cities across the southeast), Viva Chicken is arriving in 2022. Start the countdown!
Tru Carts
Every golf cart community needs its own golf cart dealer. Tru Carts will soon be calling Nexton Square home. They boast the largest inventory of available carts in the Charleston area, as well as cart rentals for any occasion (ahem, Holiday Golf Cart Parade, anyone?). If you're already a golf cart owner, they'll also offer parts and service right here in Nexton.
Mathnasium
Long division got you down? We hear you, kids (and parents)! Mathnasium to the rescue. This math-only learning center teaches kids math the way that makes sense to them, delivering a customized learning plan designed to address each student's needs. 
Workplace at Nexton
Sweetgrass Plastic Surgery
The region's largest and most popular plastic surgery center is now calling Nexton home. We'd love to tell you more, but why not hear it from owner and surgeon Dr. Schimpf himself? 
And beyond
The Pickle Bar
Yes, there will be a few pickle-centric items on the menu, but the real draw of this first-ever concept will be clever combination of fantastic restaurant/bar with pickleball, one of America's fastest growing pastimes. Featuring 8 pickleball courts, a stage for live music, and a fresh and flavorful menu, The Pickle Bar will be breaking ground in 2022. Read more about Nexton's next hot spot.