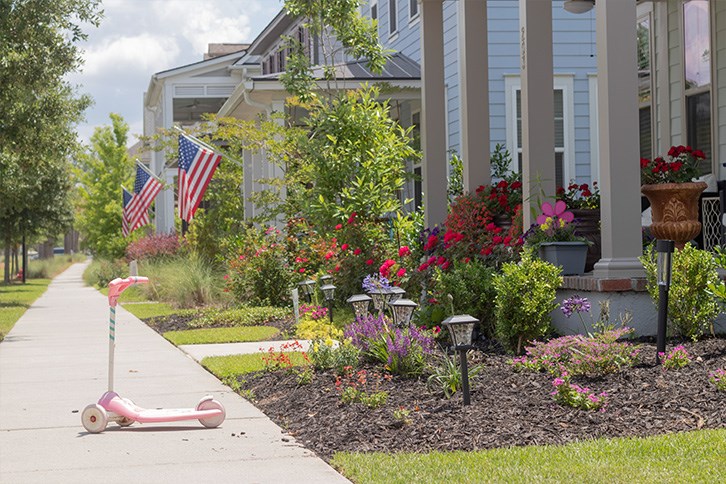 The Nexton POA: Working for you, not against you
Few phrases can send shivers up the spines of suburbanites the way "Homeowners Association'' can. And let's be real: we've all heard the nightmarish stories of overzealous organizations and under delivering developers. 
Fortunately for buyers in the market for a new home in Midtown, Nexton Residential Association (aka LiveNexton) is not your traditional HOA. 
Nexton's version of an HOA is our POA, or Property Homeowners Association. Like the traditional model, it requires an annual fee from homeowners that is allocated towards maintaining the grounds, providing services, and hosting events. Unlike others, however, we always go above and beyond to build a well-connected community and ensure property owners get everything they paid for - and then some.
"Most of all, we want to enhance resident experience on every level," said Stacey Cosentino, Nexton Residential Association Community Manager. "We are here to protect homeowner assets by enhancing values and allowing the community to thrive for years to come. We help residents connect with each other by offering unique experiences through our events, providing onsite support, and overall creating a welcoming environment."
Living the life
For starters, we have a Lifestyle Director whose job is to make sure there are community-enhancing events for everyone in the association - the families, the younger generations, and even the dogs. Essentially a Director of Fun, if you will. Events are designed to help residents connect with each other, introduce new homeowners to the community, and celebrate the cornerstones that Nexton was founded upon: education, diversity, innovation, and wellness. (Psst...do you live in Brighton Park Village, Midtown, or Del Webb? Make sure you're on the email blast list to know about any upcoming POA events!)
Like our recent Back to School Bash, which got kiddos (and parents!) pumped for a new school year while also collecting school supplies for underserved schools. 
Community upkeep on the daily and long term
It's not the most exciting part of a POA, but it may just be the most important one: keeping the community in tip-top shape. With 60+ parks and more on the way, there's a lot of landscaping to be managed. Add that to ponds, sidewalks, playgrounds, and a variety of amenities, and the scale of the job starts to reveal itself. 
Day-to-day community upkeep is complimented by a longer term plan and a reserve fund to cover expenses bigger than just everyday maintenance. Based on an annual reserve study, the fund is updated and added to every year to align with the community's overall plan. The POA ensures there are enough funds in this reserve to sustain the community and its value for many years to come.
Setting and keeping standards
Yeah, we're gonna go there. A big part of the POA's job is ensuring architectural community standards are being kept by homeowners. Compliance with these standards helps keep Nexton so Nexton-y, maintain property values, and preserve a certain standard of living. 
Stacey's role puts her front and center when it comes to compliance. "The main goal of our POA is to protect the asset, and there is no greater asset than our Nexton families," she shared. "We want to protect property values so homeowners can have peace of mind when it comes to having a place to call home for themselves and future generations. At the end of the day, what we're doing is customer service. We are 100% transparent on documents residents are privy to, and anything that belongs to the association belongs to them." 
Leadership is key
But wait, there's more: Stacey also works closely with the board of directors, contractors, and the rest of the team at Nexton to ensure all members' needs are being met as the community grows. She prepares the annual budget, oversees compliance issues over all communications, and monitors the financials, including all aspects of the payables and receivables in the community. 
It's a balancing act that takes experience and patience, and we're lucky to have the very best captaining the POA ship. Stacey has worked in property management her whole career, managing HOAs for almost 20 years. She's earned impressive designations over the years, including the coveted Professional Community Association Manager title. The PCAM designation is the highest professional recognition available nationwide to managers who specialize in community association management; it's rare and difficult to receive.
What would you like to see?
In case you're curious, being a member of the POA makes budgets available to you, so don't hesitate to ask for more information. At the end of the day, the money allocated to a POA should be seen as a major investment into the life, home, and community enabled by buying at Nexton. A little more information on the various communities and their specific POA amenities, is available here, and a quick email to Stacey may help answer any additional questions.