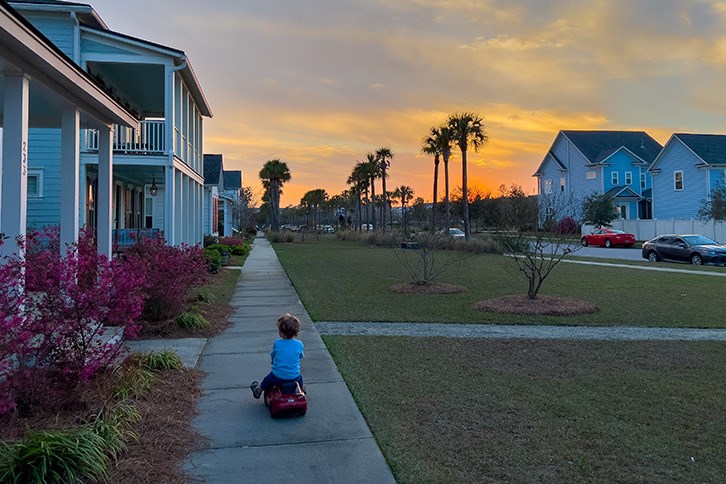 How to choose the perfect community or neighborhood
Whether you're a first-time home buyer, relocating for work, or just looking for a change of scenery, choosing the right neighborhood can make all the difference in your daily life. Of course, you'll probably find we're a little biased (#nexton #nextonisthebest). But we get it: everyone has different priorities and preferences when it comes to choosing a community to live in, and we want you to feel confident that Nexton is the right choice. Below, some of the biggest drivers for choosing a community. Take a look and then see if Nexton fits your priorities (spoiler alert: it does!).
Location: Let's start with the obvious. People choose where to live based on the location's proximity to work, school, family, and other important locations. Not tied to a job in a brick-and-mortar office? A particular lifestyle or passion might be pulling you to a specific location. 

Affordability: Cost of living is a big topic these days, and the differences in affordability even throughout the continental USA is staggering. South Carolina boasts one of the lower COL averages, and Berkeley County has a COL lower than the national average. 

Lifestyle: People choose communities that align with their lifestyle and interests, whether that means being close to the mountains, near a beach, or in a bustling city center. 

Safety: Safety is a major concern for many people when choosing a community, and they often consider crime rates, emergency services, and other safety-related factors.

Amenities: Amenities such as parks, shopping, restaurants, and cultural attractions are a big driver in community choice.

Community culture: People often consider the general atmosphere and culture of a community when choosing where to live, including factors such as friendliness, diversity, and community events.

Schools: For families with children, the quality of schools in the area is a critical factor in choosing a community.

Job opportunities: For those who are employed or seeking employment, job opportunities in the area are a key consideration when choosing a community.

Transportation: Easy access to public transportation or major highways can be an important factor for those who need to commute.

Environmental factors: For some, the environment and sustainability of a community are important considerations, such as air quality, green spaces, and water quality.
With so many options and factors to consider when choosing a new community, it can be overwhelming to know where to start. Narrow down your must-haves and nice-to-haves in a comprehensive list and compare it to your favorite places. And if you haven't already, see how Nexton stacks up.