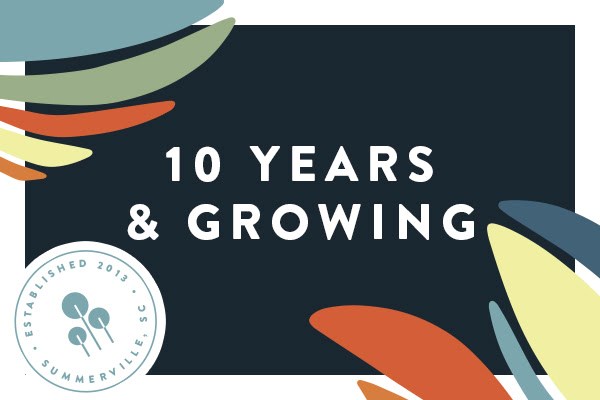 10 years of Nexton
Take a moment and scroll to the bottom of the screen to the blog Archive, if you're on mobile. Desktop users: just glance to your right. We'll wait. 
Did you see that? Our first blog went live in April 2013, nearly 10 years ago, when we officially announced Berkeley County's intention to build Nexton Elementary School. Later in 2013, we would share that SCRA planned to relocate its headquarters to Nexton. And we shared a few core concepts driving our master plan. We were building someplace walkable. With places you'd actually want or need to walk to. We knew that connectedness, in all its senses, was important, too. And we rounded out that first year by announcing Nexton as South Carolina's first Gigabit Community. 
As community builders, it's gratifying to see how our predictions for the Summerville area have come true. And how our intention for Nexton, and its place in the greater Charleston region, remains consistent.
Not that we've been stagnant. Or that we haven't had to pivot here or there (ah, who remembers how close we were to snagging Cabela's?). And no, we can't say the very first drawing of Nexton matches the lay of the land today exactly (though you'd be shocked how close)! All told, it's important for any modern development to remain fluid enough to respond to the market's demands (you're the market, by the way). 
What we can say, without a doubt, is that our vision to build a thoughtful, purposeful, and inspired community continues to come true with each new phase. Here, intentional design and years-long planning come together in an anything-but-cookie cutter fashion. Where a curated blend of residential and business is interwoven with parks and green spaces. And where community is more than just the homes and the streets. It's the people and how their lives are made more simple, more fulfilling and more…better by choosing to live, work, and spend their time at Nexton. 
And the best part is that we're just getting started. The next ten years (and beyond) are bringing more Nexton-y goodness to our little corner of the world. We're so grateful to have you along for the ride, whether you call Nexton home now or you're just discovering what all the fuss is about. Cheers to the next 10, y'all!