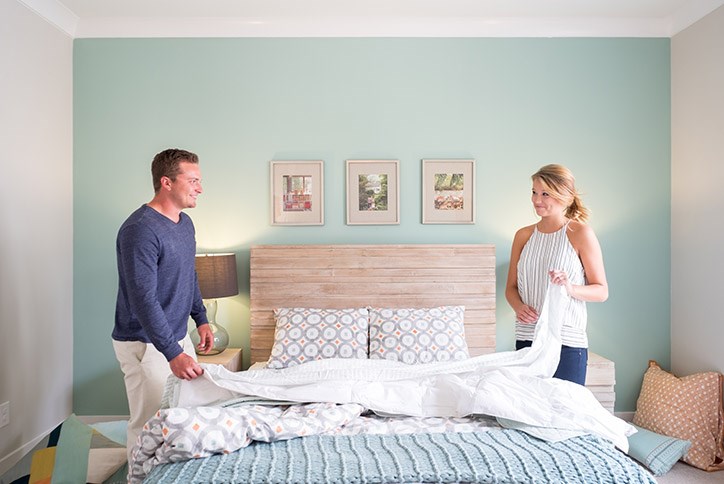 Hey Millennials— we found your first home (hint: it's at Nexton!)
Imagine this: You work a 9-5, Monday through Friday and your credit is pretty great. You're responsible, have an impressive ratio of credit used to available credit, and have been designing your dream home in your head for years. 
Only one problem. You think homeownership is out of reach—at least for the foreseeable future.
Guess what? The tides are changing and our thriving Nexton community has YOUR name on it. Here's why…
Higher Paying Jobs, Less Debt
It's the simplest of math problems if you think about it. More money + less debt = more opportunities.
As you and your cohorts get older (roughly between the ages of 25 and 40 in 2020), the likelihood of a higher income increases. To double down, debt diminishes as college loans and car notes are paid off. Now, with better paying jobs–and hopefully a smart plan for saving for a down payment—millennials are seeing a clearer financial path to home buying.
And just to make the math a little more favorable, HousingWire.com states that "economists at Capital Economics are anticipating a rise in new homes sold for under $300,000, from under 50% currently to about 55% by the end of 2020. According to the report, this would boost overall housing starts to 950,000 annualized."
Redefining 'Starter Homes'
With a renewed attention to minimizing our carbon footprint, Millennial homeowners aren't looking for unnecessary bells and whistles. In fact, the trend of quality over quantity has become a go-to theme for new homebuyers. Within the Charleston community, first-time home buyers are in search of homes that provide thoughtful design, unbeatable location, and floor plans that boast the perfect amount of space. 
All with craftsmanship and functionality, of course.
Turns out homeownership IS in the future for Millennials throughout the Lowcountry. Looking to turn your dream home daydream into a reality? Courtyards, Cottages and Townhomes are available at Nexton. We have everything you're looking for—and then some. Don't wait to find the perfect-for-you Nexton home. Visit today!