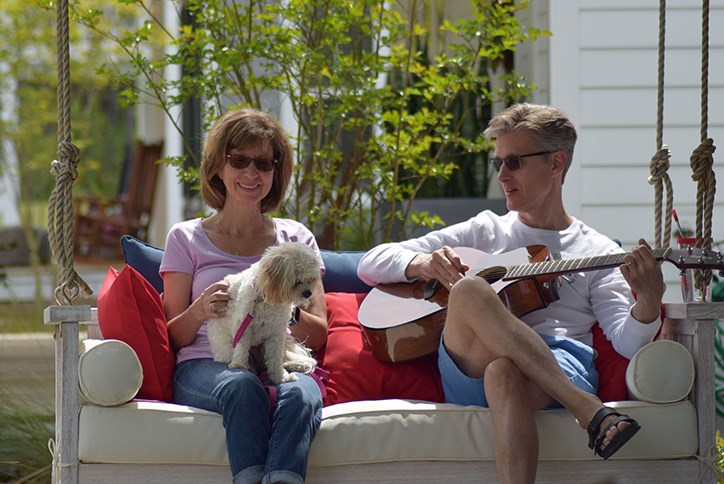 Home pricing for the smart shopper
You know the phrase "strike while the iron is hot"? Guess what.
Interest rates are at record lows, home builders are eager to keep the real estate market moving, and the general sentiment among, well, everyone is "We can help."
The result is fresh and growing opportunities for you to own the home of your dreams. And Nexton offers a sense of community that makes all this staying-at-home business easy (and even fun).
Homes priced for you
The builders of Nexton are here for you – when you're ready – and they're taking a personalized approach to pricing. Together, you'll explore the range of available homes and financing options, then create a package that makes the most sense for you. Just like homes are rarely one-size-fits-all, the same is true of pricing and incentives. Of course, everyone will be able to take advantage of historic low interest rates, saving you tens of thousands of dollars over the life of your loan.
Best of all, you'll find yourself in the home you've been wanting, in a community you'll love, long after this time has passed. And it will.
Home shopping of the future (because the future is now)
We were virtual way before virtual was cool. Start your dream home search by zooming through dozens of virtual, 3D tours. This technology allows you to walk through homes as if you're actually inside them – from floor to ceiling. Look up, down, left, right. Get a 360 degree view of your living space from the kitchen island. Take a look out the windows. Imagine that tree out front mid-spring, green and flourishing.
Once you've narrowed it down to the perfect-for-you home, reach out to the builder(s) with any questions you might have, and maybe even a live walk-through of a move-in ready home or two.
Ultimately, you can sign the contract and even close digitally, if need be. You just move right in to your shiny new home. Fresh, new, and waiting for you.
Let's do this
We can help – and we mean it. Reach out however suits you best (we like choices here). Email, chat bot (little orange guy in the lower right corner of your browser), Facebook messenger, text message. Heck, we love old fashioned phone calls.
What we're saying is – if you find yourself in a position to buy a new home, we'll pull out all the stops to make it happen for you. We're looking forward to hearing from you and making your dream come true.