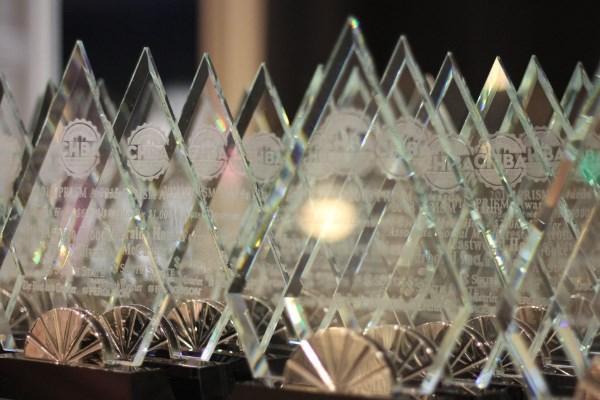 Nexton Wins Big at the 30th Annual Charleston Home Builders Association Prism Gala
SUMMERVILLE, S.C. – Nov. 5, 2018 – Nexton, a mixed-use community located in Summerville, South Carolina, received four awards honoring its work in marketing, design and technology amid formidable competition at the 30th annual PRISM Awards. These awards included Best Brochure, Best Print Campaign and most notable, Best Website and Best Social Media campaign. Held on Nov. 5, 2018, the annual PRISM Awards, hosted by the Charleston Home Builders Association (CHBA) recognizes excellence in the new homes industry.
The Nexton website is a showcase for the community's exclusive 10-gig technology infrastructure – GigaFi ® – that facilitates a super-fast internet connection for homeowners and campus employers (including SCRA, ATI and Palmetto Primary Care). The all-fiber network provides enhanced productivity and unlimited potential for future growth in telemedicine and other high-tech industries at Nexton.
The community website and social media platforms feature thoughtfully curated content about Nexton homes and events and get tremendous engagement. "These are great tools to facilitate communication and foster a sense of community within Nexton and beyond," says Cassie Cataline, marketing director for Nexton. "They provide a wonderful forum to share community updates and build support for events such as Commit to be Fit, Work Outside Day and the Cocoa Cup 5k." Through partnerships with industry leaders including branding firm, Strada Advertising; digital partner, 90 Octane; public relations specialists, The Brandon Agency, and social media agency, Cove Creative Studio, Nexton is able to employ a cutting-edge digital platform to reach potential homebuyers and employers around the globe.
In 2018, Nexton became the #2 Top Selling community in the Charleston region hitting a milestone 500th sale. It features seven of the area's top homebuilders including Ashton Woods, David Weekley Homes, Homes by Dickerson, Pulte Homes, Saussy Burbank, Del Webb and TrueHomes, many of whom were recognized for their architecture, interior design and customer service at The Prism Gala.
About Nexton
Nexton, located in the heart of Charleston's vibrant growth corridor, is a 5,000-acre mixed-use community features three housing villages: Brighton Park Village, North Creek Village and Del Webb® at Nexton that have homes ranging from the $200,000s to the $500,000s. Upon completion, Nexton will have over 6,500 homes. Nexton is where innovation is fueled by South Carolina's first community-wide, 10-gigabit broadband service. Nexton continues to grow as an emerging community where you can live, work, eat and shop all within walking or biking distance from your front door. Nexton is being developed by Newland Communities, the largest private developer of planned residential and urban mixed-use communities in the United States.                              
The Nexton community is owned by a business entity of North America Sekisui House, LLC (NASH), and is being developed by Newland Real Estate Group, LLC. NASH and Newland share a deep commitment to sustainable development practices and apply these core values to the vision, planning, and development of their projects. Nexton is one of more than 30 assets the NASH-Newland partnership owns and manages together across the US.
Editorial Contact:
Cassie Cataline, ccataline@newlandco.com, (cell): 843-708-8504